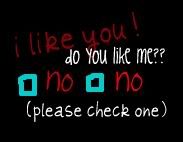 W E L C O M E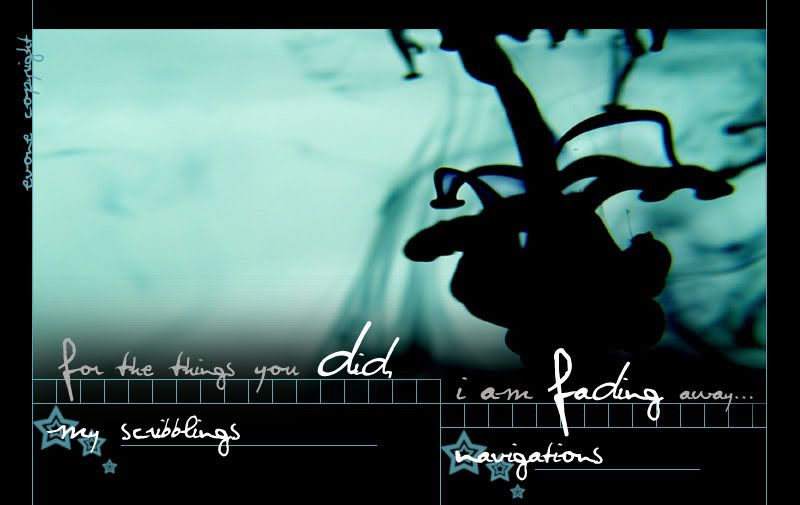 Friday, December 3, 2010
[[idhai]]
I dont have any idea.


yep. i lost 13 marks EXACTLY,
for math paper.
and why is that so?
Guess.


well, its kinda distracting to come back home.
Home from the killer-whale exam. (?)
But at least,
yeah, IM HOME.
AT LAST.


Thanks home.
For being here with me.
Giving me some peace of mind.
Away from the torturing-self killing academic life.


Somehow i did forget why im at the college.
I LOST MY WAY.
i lost you.


I resemble Zombie.
No, Frankenstein sounds better.
Mama couldn't help seeing my physical condition.
(duhh.aint that serious.)
and i guess, my baby bro,
he having problem recognizing me since i rarely home.
So, everytime i come back,
he wud take sometime then to actually
glued my figure in his developing brain.


And that doesn't seem good to me.


and of course, mama too.
Which why i had to decline my intention
in joining pushing boundaries at the first place.
Later followed by another camp in Perak.
Now i'd missed great chances.
And i used to hate such condition.


But with the new member presence,
guess i need to be more considerate regarding this matter.
we never know what future has in store.


keep living dear,
even its only in dreams,
but promise me,
keep breathing,
don't lose your way.
(and you just might not,
cuz you aint me.)


Not too much.
At least.
I Hope.


oyasumi.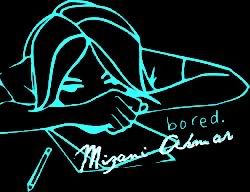 [[Walking Alone On This Endless Road]]*|9:45 PM|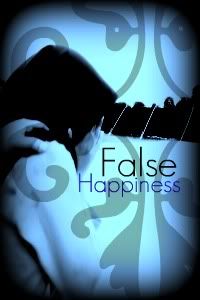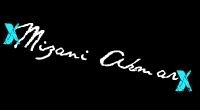 [[*Wish I had Amnesia*]]
|September 2010|November 2010|December 2010